Login to join live streaming events.
Please login to use video chat.
Login
BonJovi is Offline!
BonJovi has yet to list any products
Login to join BonJovi's bubble.
For an ad free experience be sure to Signup and Login. Membership is FREE and you can Create articles Open a FREE Online Store and Share messages with Friends from your own Profile Page. OnMyBubble.com has this and much more.
Advertisement
Login to comment on BonJovi's bubble.
Status #2761 Posted by BonJovi 2019-02-26 14:43:40:
Jon Bon Jovi Lookalike
Reply by Claudia 2019-02-26 14:48:33:
Interesting use of Photoshop, how old are you in this pic?
Reply by EricBBigham 2019-02-26 14:52:58:
Taken from Jon Bon Jovi with Jonathan King in 1987. Bon jovi was born in 1962 so he is 25 in this pic and I (the Lookalike) am using a photo taken at circa 28, hence I have more wrinkles than he does!
Reply by BonJovi 2019-02-26 14:56:01:
So why do you think you look like Bon Jovi in this
Reply by Patricia 2019-02-26 14:58:43: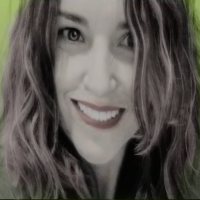 I like this
Reply by EricBBigham 2019-02-26 15:00:22:
Somebody told me so, so I thought I'd compare as I saw this pic today and it reminded me of me when I was told this.